Goldcrest

Australian Shepherds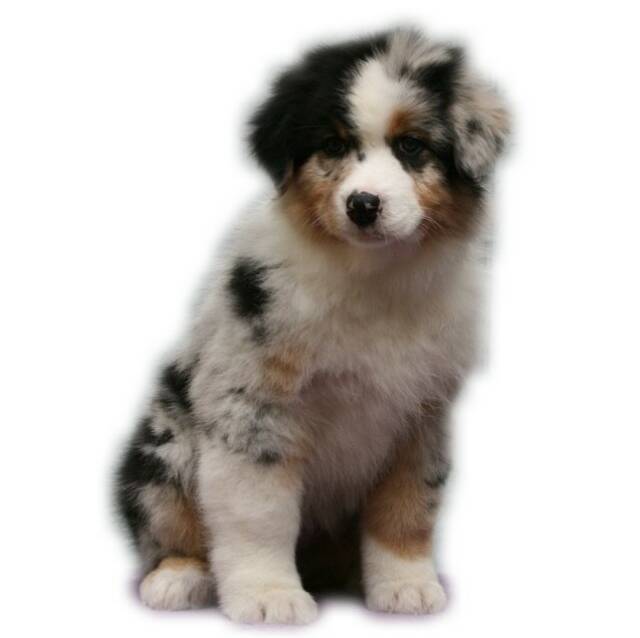 AKC/ASCA CH Stonepine Sirius Black

CH Heatherhill Double-O-Heaven x  Heatherhill Still Crazy

Boomer is OFA GOOD Elbows Normal

Eyes cleared Feb 2011- no notations doc said "perfect"

DNA Cleared for HSF4 Hereditary Cataracts

MDR1- Mutant/Normal

Boomer was visiting Goldcrest for a little while in 2010 for breeding to our wonderful Victor daughters Taffy and GiGi.  We fell in love with the confidence, character and quality in his puppies we decided to breed him to another beautiful Victor daughter Callie in 2011.  Their puppies have arrived!
Boomer has such great breed type we do not expect him to change our girls, just looking to duplicate them with his beauty, balance and moderation! 

Boomer is a confident dog with exuberance and athleticism and a charming soft side, he's very generous with the kisses. 

Thank you to his breeders, Nannette Newbury and Alan McCorkle for producing such a fine dog and a HUGE THANK YOU to Boomer's owners, Bonnie Hong and Maureen Ames of Gaitway Aussies for allowing him to come to Oregon.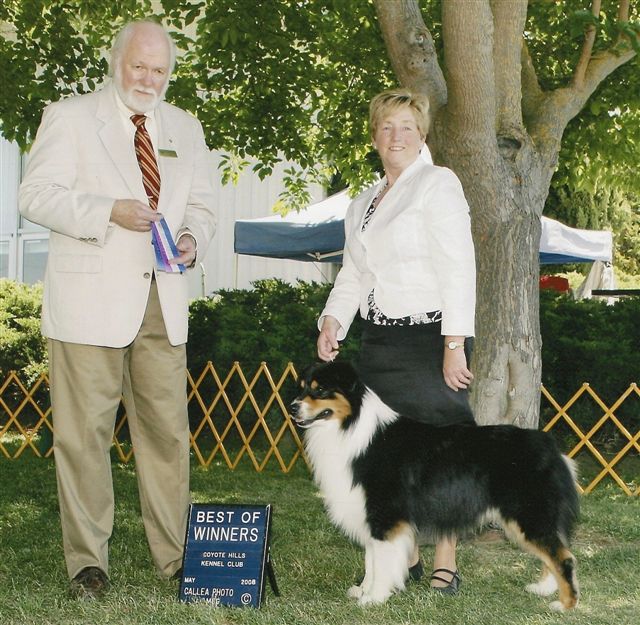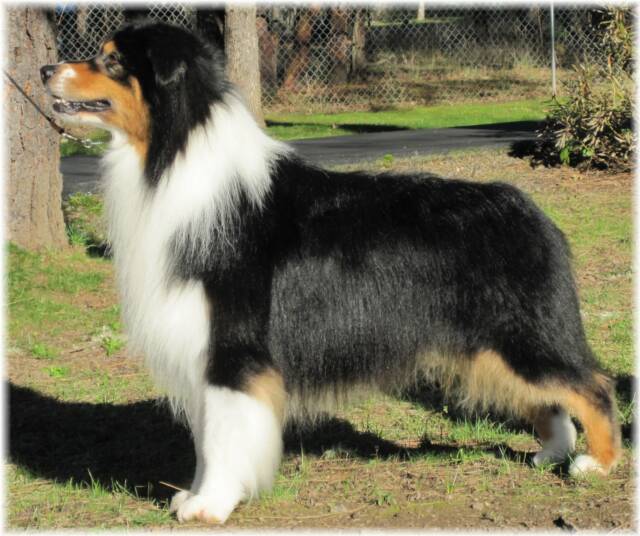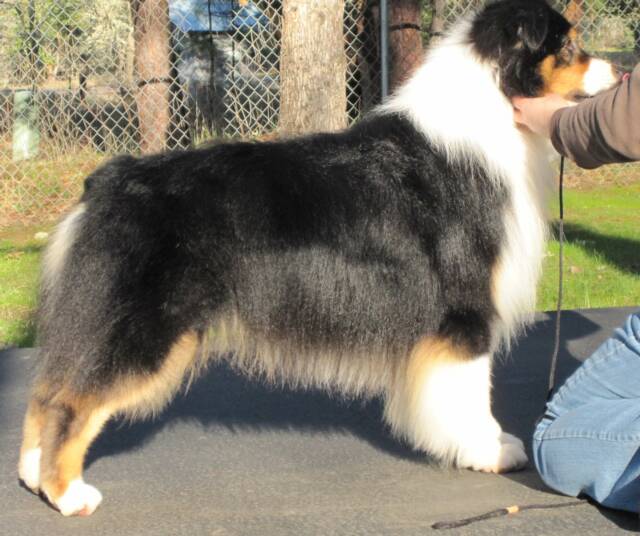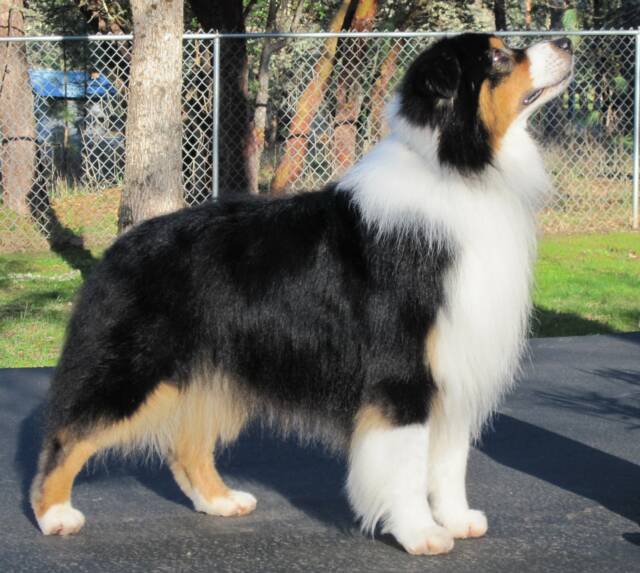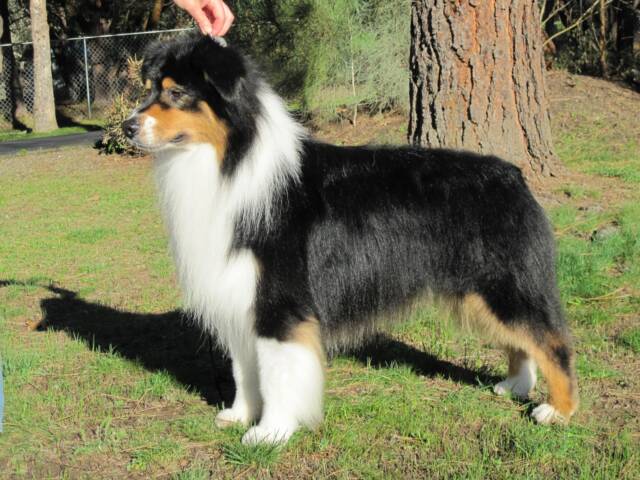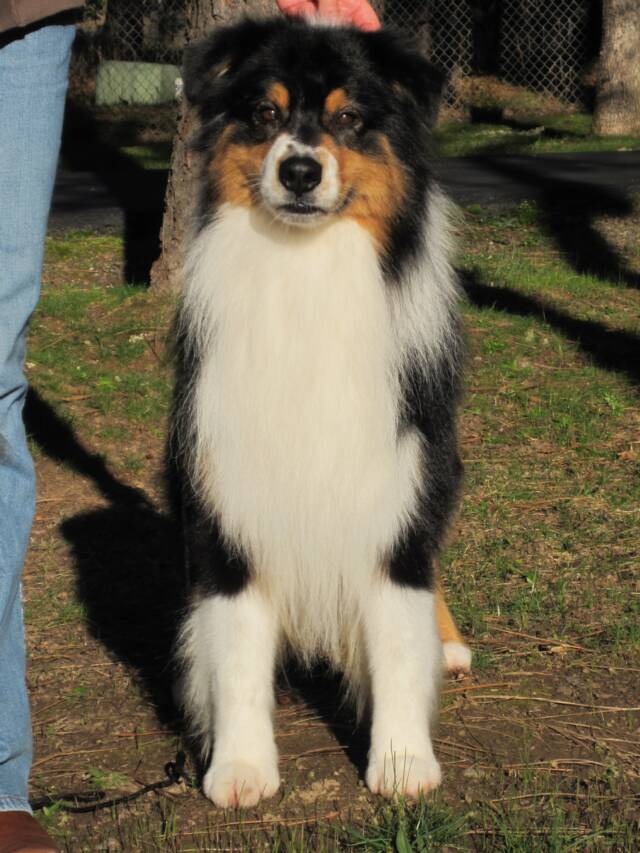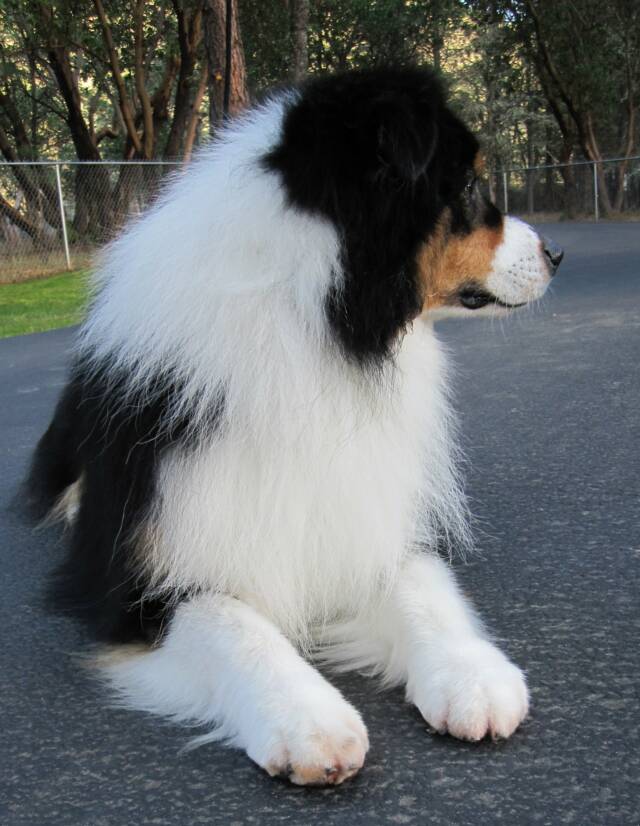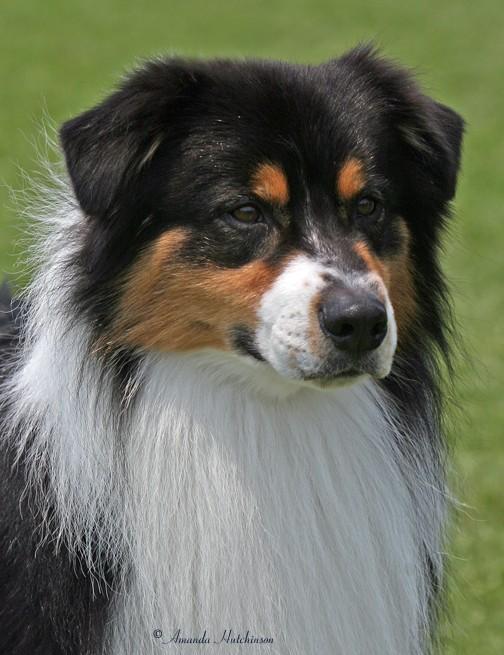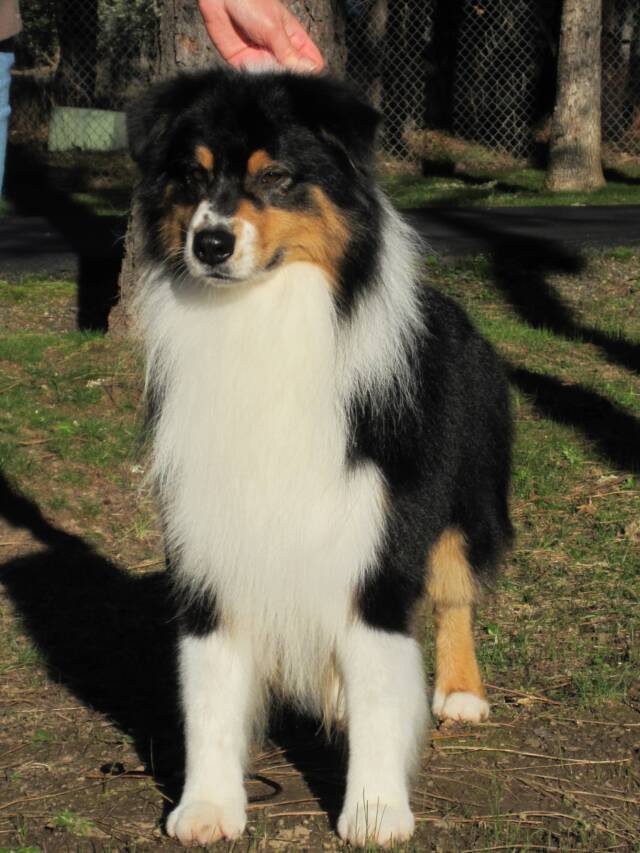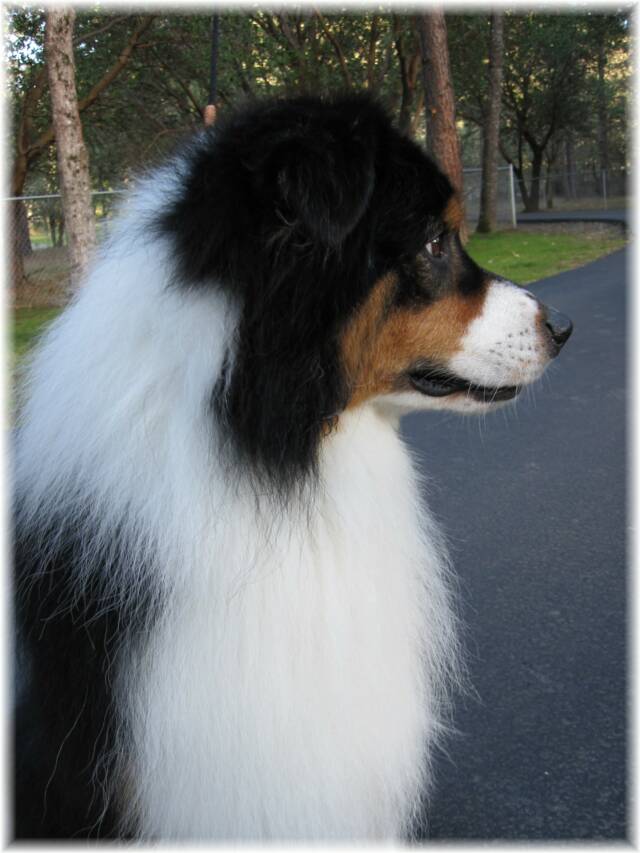 FMI on Boomer, Contact Gaitway Aussies: