Goldcrest

Australian Shepherds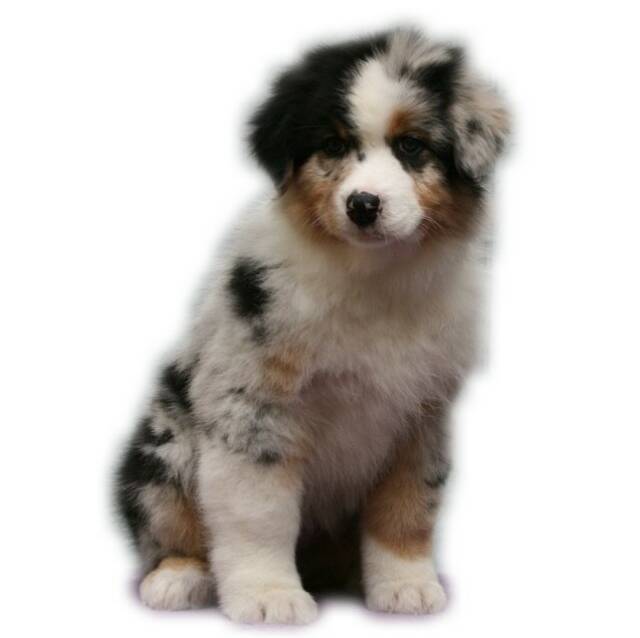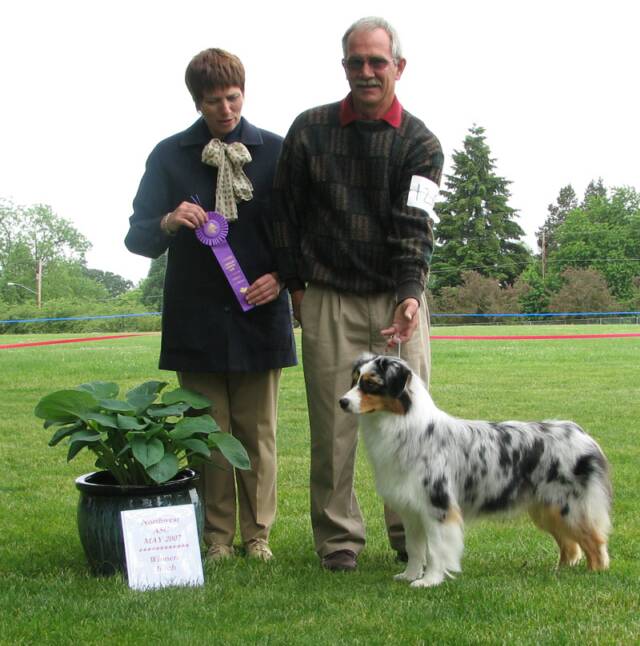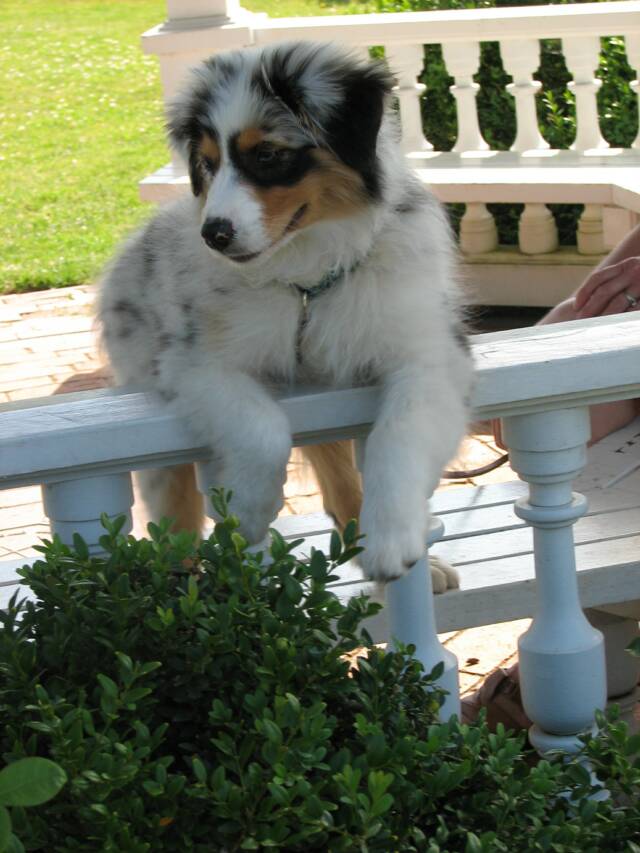 AKC/ASCA CH Goldcrest I've Got The Giggles

Callie is owned by Robert and Anne Koster and lives in Oregon.  She is a beautiful bitch with lots of angles and is extremely athletic, agile, and fearless.  She has high play drive but is also a wonderful house dog and a great traveling companion.  She is fun to show.  She finished out of the BBE with Tina for AKC and Robert put the bulk of her ASCA wins on her and allowed Tina to finish her in heavy CA competition under Sr Breeder Judge Ginger Abbott.  She completed both Championships by 17 months.  She took an AOM at Sierra View's 2007 Specialty and a Premiere CH Award under Erica Peters at the ASCA pre-show in Vegas. 

Thank You Koster Family for the great care and love you have given Callie.

Callie is a Champion producer!