Goldcrest

Australian Shepherds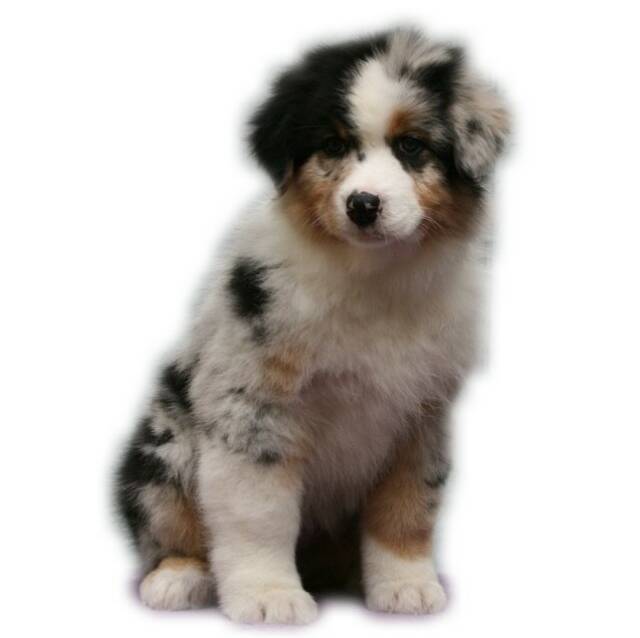 AKC/ASCA CH Goldcrest Cameo Orange-A-Peel

Smoothie is one of three puppies from the Syd x Guilty cross we kept for showing.  She is a tribute to her GREAT pedigree and I thank the Dog Breeder Gods for taking the very best features and putting them in all the right places to make this lovely bitch.

Excellent shoulder layback, deep chest and equally balanced rear assembly.  

Her speed, agility and incredible movement is proof of her excellent structure.

Smoothie finishes her AKC Championship exclusively from the Bred By Exhibitor Class to qualify for the 2011/2012 AKC Eukanuba Invitational

Smoothie finishes her ASCA Championship her second weekend out

BOW: SBJ Sunday Miles, BOW: SBJ Lynn Hamon, BOW/BOS David Calderwood

Smoothie's first time out as a special 3 times Best of Breed under:

SBJ Judy Norris, SBJ Carol Earnest, and Kathy Gaut

Thank You Judges!!!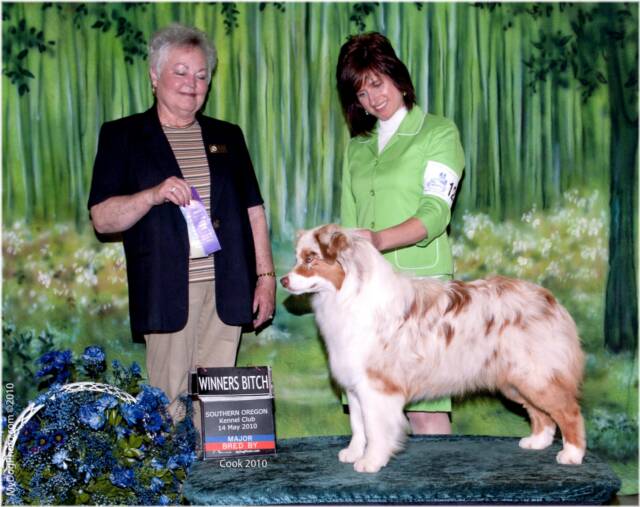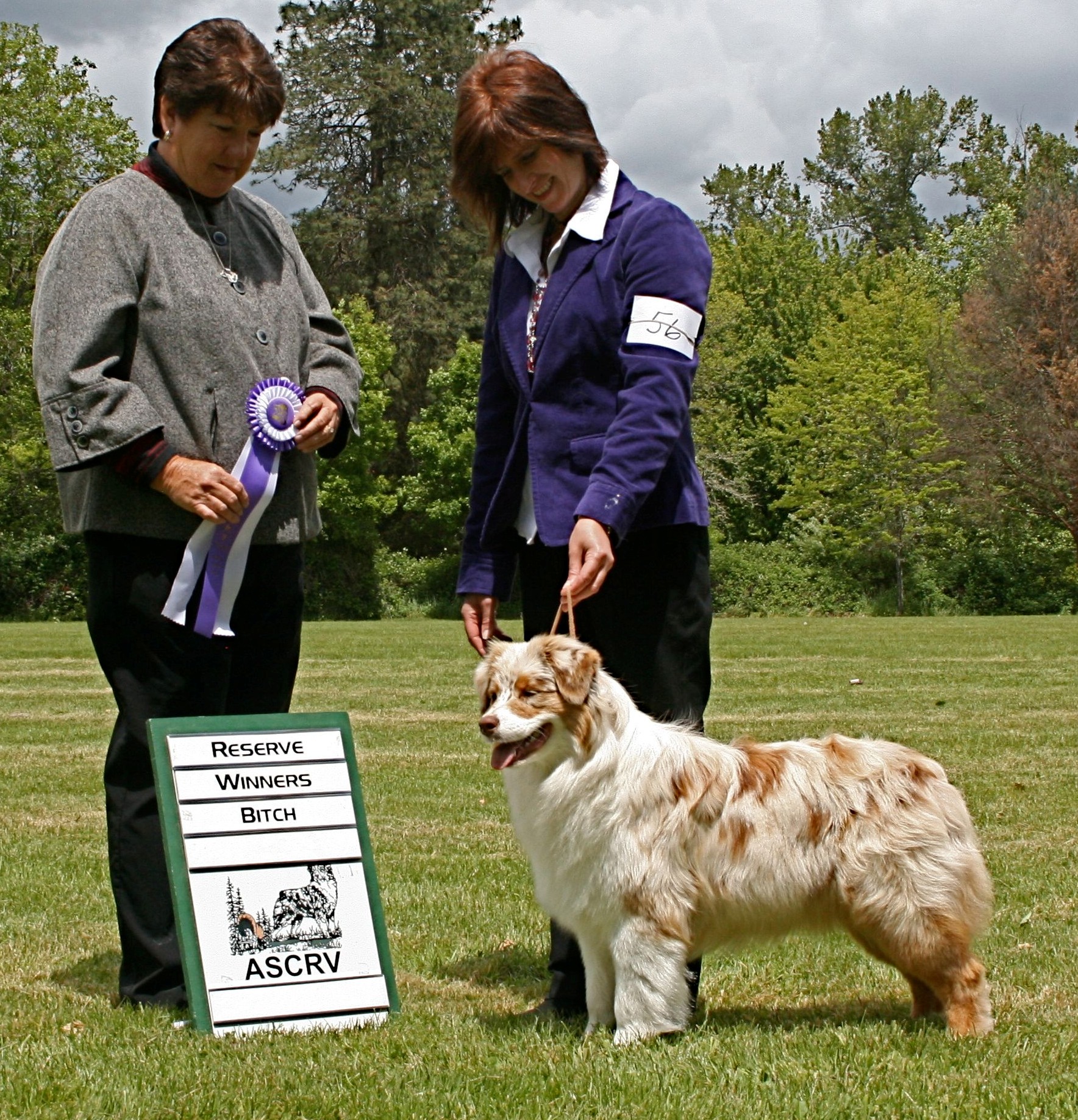 photo credit: Pat Hutchinson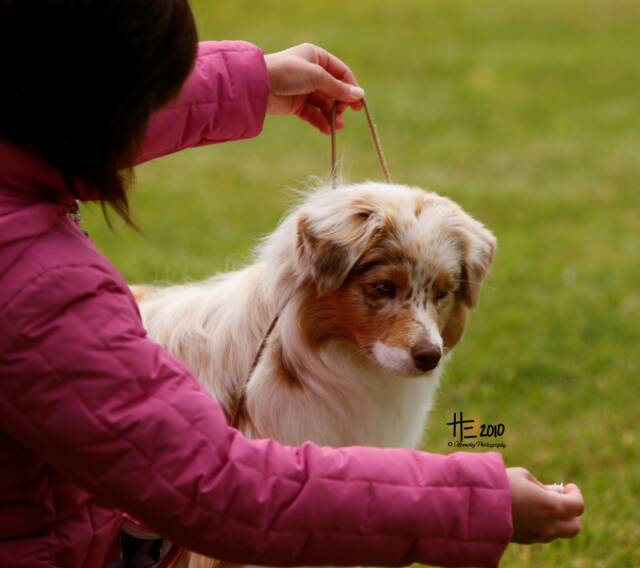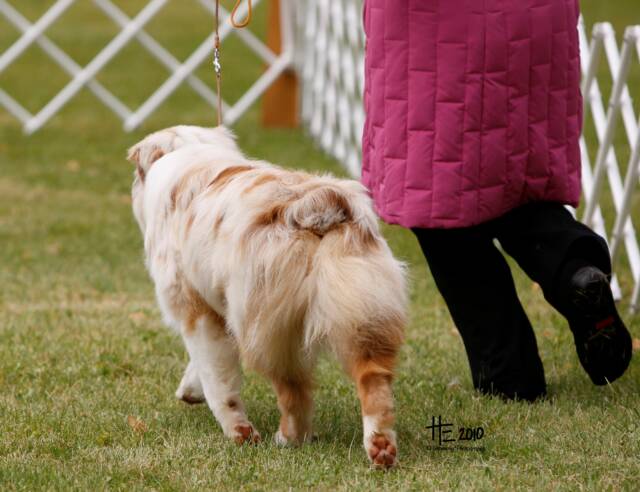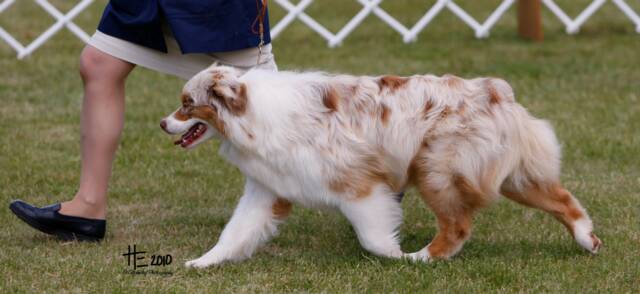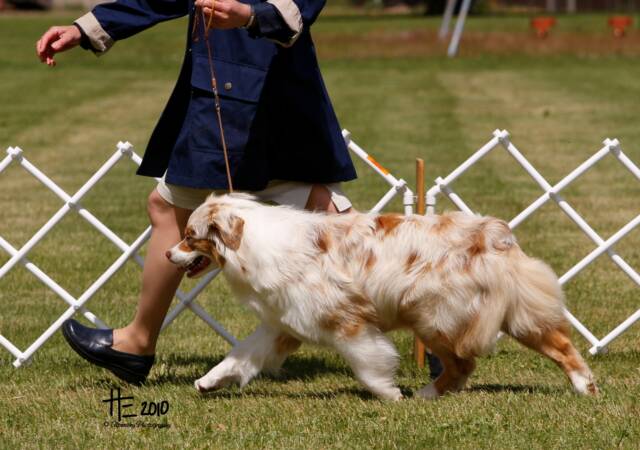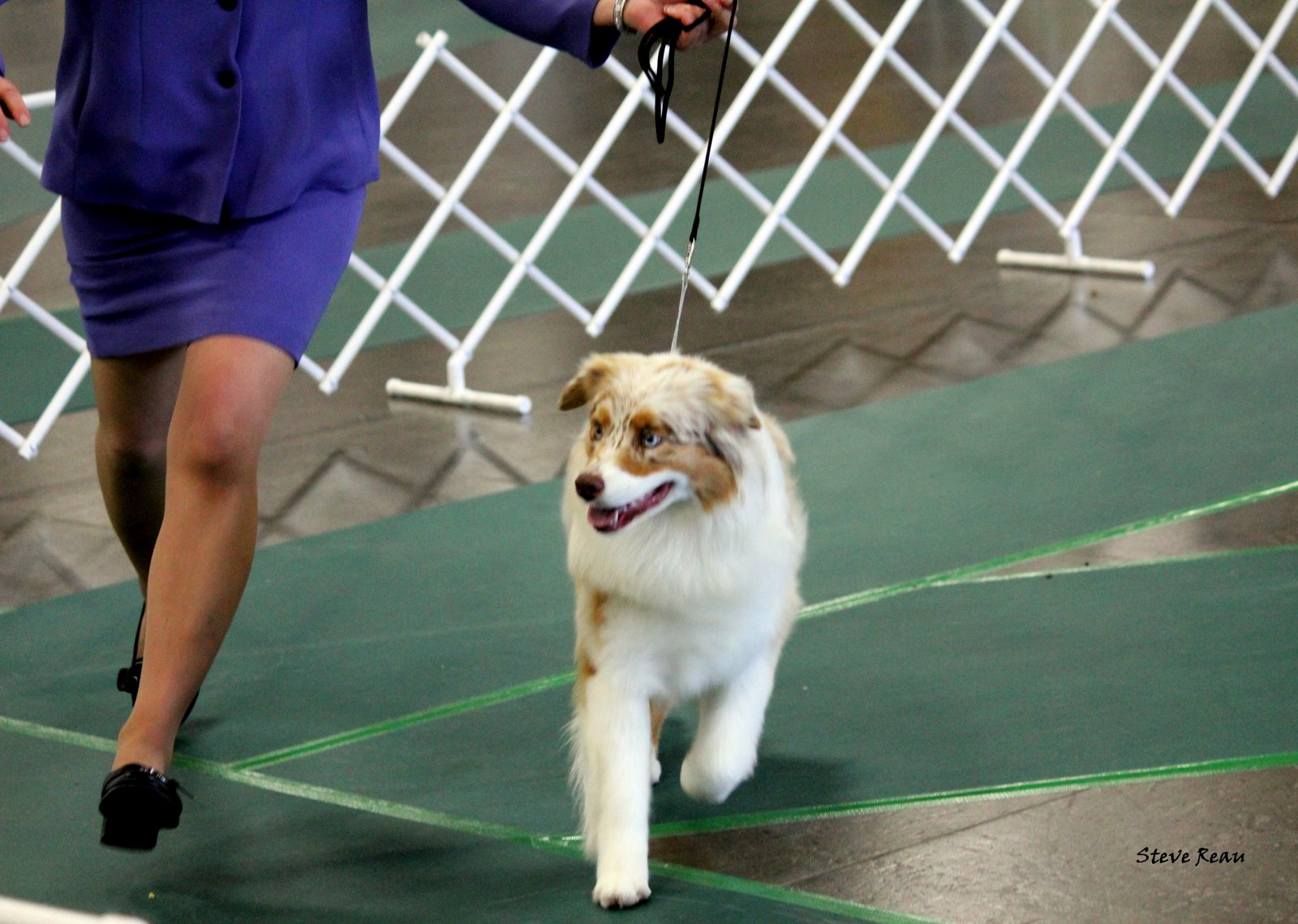 This photo generously donated by Steve Reau, Thank you Steve!