Goldcrest

Australian Shepherds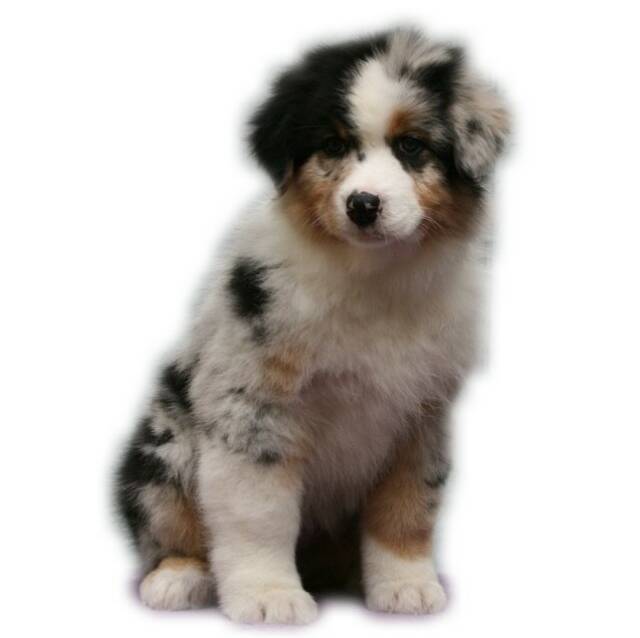 Victor came to us from Flo McDaniels of McMatt Aussies in Illinois when he was 5 years old.  This dog was so beautiful my black bitch Alley was so smitten she came into heat two months early and she had always been like clock work.   They were our married couple and really enjoyed each other's company.  They had a game they would play even when they both got old they were still young at heart.  They'd be dinkin around the yard and with one glance to the other- off they'd go fast as they could up the driveway to the gate to bark like mad at ???? nobody there!  They'd come halfway home and look at one another and jet back up to the gate, barking like mad.  Repeat...

Victor also came with a fan base as his puppies were already competing in multiple venues and doing very well.  He had many top notch bitches come to visit. 

Victor was charming and loved greeting visitors.  Everybody thought he was a puppy since he always had something in his mouth.  He loved playing soccer with the Jolly Ball toys.  His kids are typically very toy motivated as well.

If you see McMatt's EZ Victor in the pedigrees of your dogs, know you have something to be very proud of.  Flo, I can not thank you enough for sending Victor out to Oregon to share your wonderful lines with me and my friends.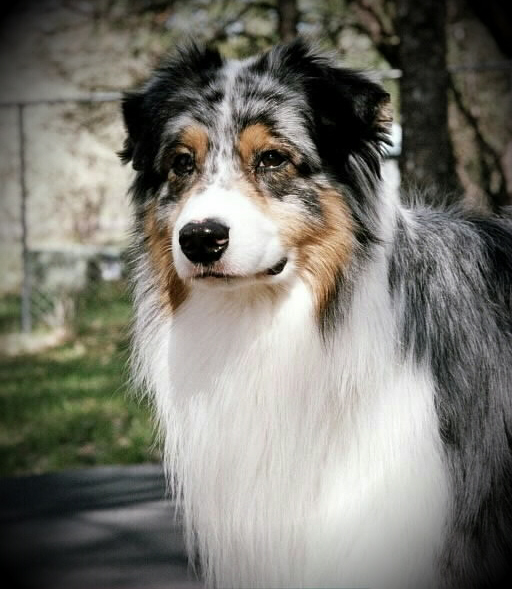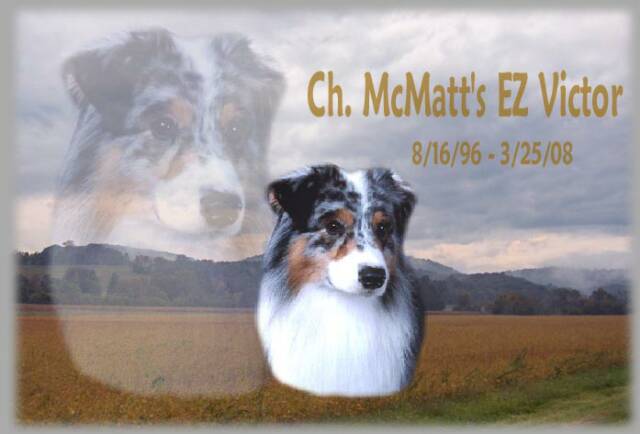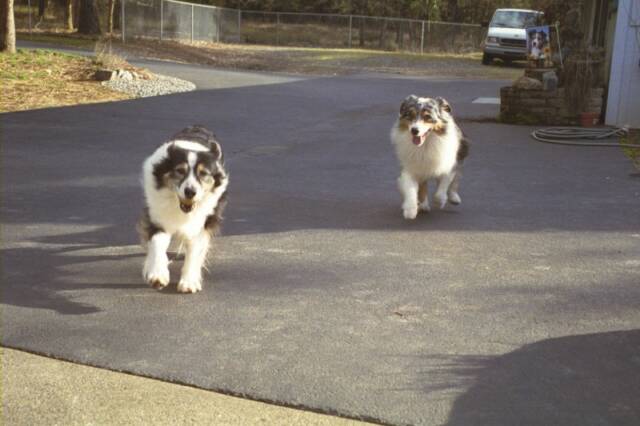 Victor & Alley playing fetch. 

We lost both of these wonderful dogs in 2008 and miss them dearly.

Karen Jones of Everlasting Aussies made this beautiful image of Victor. 

She has some super nice Victor puppies and grandbabies too!